Blockchain solution for logistics,
supply chain, and IoT
OLWay is a logistics and supply chain blockchain-based ecosystem integrated with IoT platforms to make shipping faster and more transparent.
Disrupting the supply chain industry
From smaller wholesalers to global enterprise companies, every organization's supply chain faces the same hazards and obstacles:
Scattered, delayed, incomplete, unreliable information
Undue costs attached to inventory management and paperwork
Natural disasters, unforeseen shortages, demand spikes
Insufficient traceability of assets
Fraud and theft, human error, counterfeit goods, and lack of security
Inability to fulfill customer expectations
Lack of trust between parties
Meet OLWay: the blockchain-based enterprise solution
OpenLedger helps you access the opportunities blockchain offers to make your supply chain and logistics more efficient and cost-effective.
Meet OLWay: a tool that puts your supply chain and logistics on a single decentralized platform, letting you protect, control, and track your assets like never before.
Scalable and adaptable solution
Whether you decide to use the produсt out of the box or tailor it to your specific requirements, OpenLedger helps you on every single implementation step along the way.
Out-of-the-box platform
OpenLedger's team will deploy the solution on your server or cloud infrastructure, and you'll have the ready-made platform up and running in a short period of time.
Use OLWay to instantly integrate blockchain-based processes into your logistics and supply chain workflow.
Integration with your business
OpenLedger will adjust and refine the solution to integrate OLWay into your business.
We'll connect the platform to your current IT ecosystem and add new features, integrations, or other changes according to your requirements.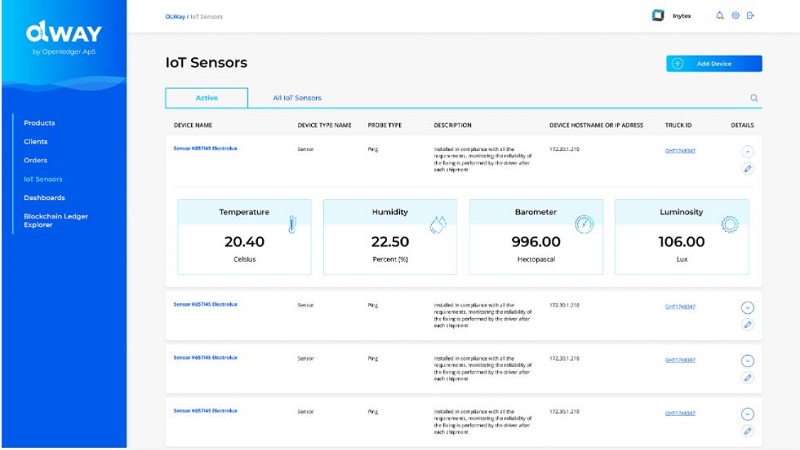 How OLWay works
The solution developed on Hyperledger Fabric, a platform initially created to address business challenges with the help of blockchain.
However, OpenLedger's team is ready to custom-build this product on other public or private blockchains, such as Ethereum, EOSIO, and BitShares (Graphene), depending on your company's goals and environment.
Based on our experience in disrupting logistics and supply chain with blockchain, we designed and built a tool that takes care of the challenges in the enterprise sector.
We make blockchain adoption straightforward
OLWay was built to meet the everyday needs of businesses, employing decentralization to achieve better financial results for your company through increased accuracy and efficiency.
Smart contracts
On a blockchain-based platform, parties' agreements are automatically recorded, controlled, and administered via smart contracts.
Also, as a result, users increased mutual confidence and faster agreements fulfillment compared to traditional contracts.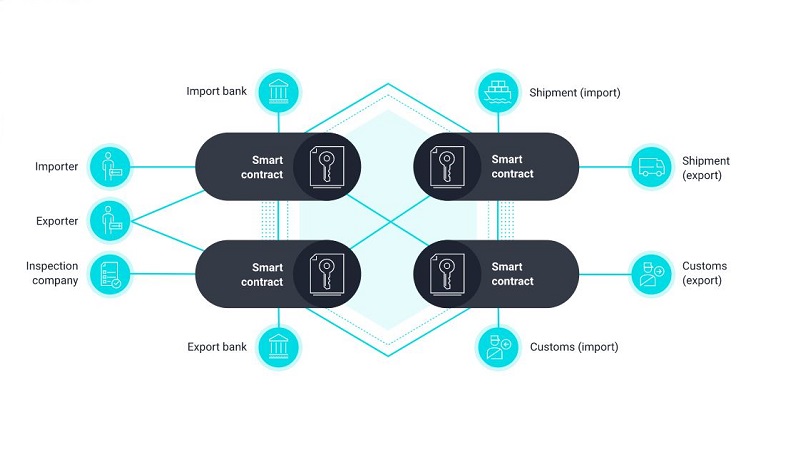 IoT for total control
OLWay lets you add IoT devices and use them to control and track asset parameters throughout the shipment process. Be sure that your goods delivered in the right condition!
Simple workflow
Each of your employees or clients will be able to use the platform without complicated training on blockchain technology. Moreover, the platform  created to let all parties jump into the process as quickly as possible.
User-friendly interface
OLWay is not just the blockchain engine under the hood. Finally, we created an intuitive web interface to be used by all parties for routine operations.
Fast blockchain adoption
Finally, the tool lets you employ blockchain opportunities without years of custom project implementation. Also, OpenLedger has already researched and developed the base for the new technology adoption.