With the White Label Decentralized trading platform, you get a ready-to-go system which takes only 2 weeks or less to roll out and start trading. Let's talk about White Label DEX.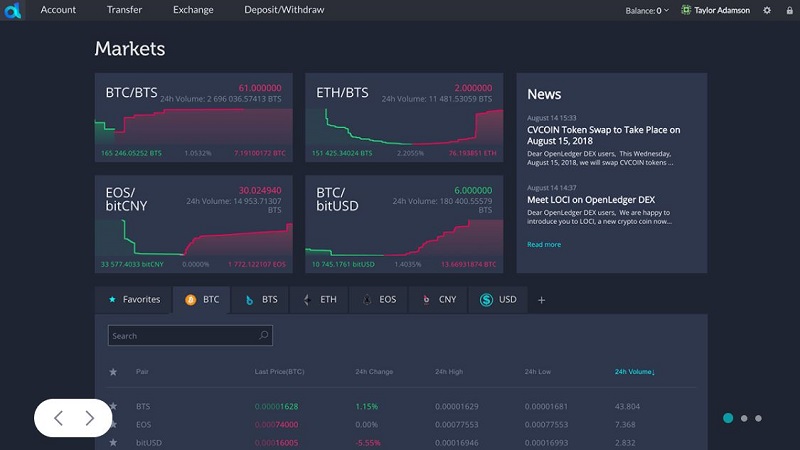 The platform includes the following functionality:
A ready-made crypto trading platform created and developed by experts
Two UIs for professional traders and beginners included
50+ cryptocurrency gateways already built in and more added weekly
Flexible monetization settings
Unmatched performance – 100K+ transactions per second
Advanced security with encryption, 2FA, cold storage, and access management
Customizable UI that can be designed in line with your brand book
Many other features designed for successful trading business
Localization available in 10 languages
White Label DEX services
The OpenLedger team will be there to guide and assist you through all the stages of your DEX setup.
Here's what we can do to give your trading platform a boost from the very start:
Strategic and technical consulting
Customizations and extension
Development of extra cryptocurrency and fiat gateways
Deployment and configuration on your servers
DEX maintenance with new versions and updates rolled out regularly
Responsive technical support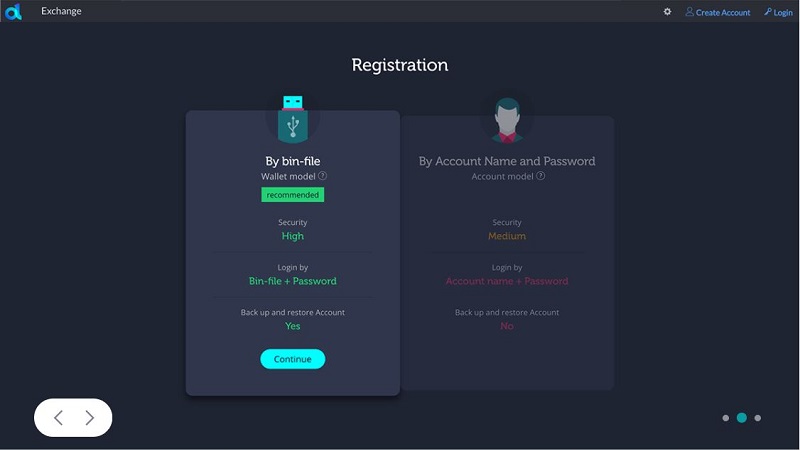 Why choose White Label DEX from OpenLedger
Our White Label trading platform solution is not just supplied 'as is.' It offers growth possibilities and business development options which will take your trading business to a new level.
Zero-cost dev investments
The platform is ready to be run right away. You can add any additional features and customizations later.
High-end technology
OpenLedger DEX is faster than
Bitcoin
or Ethereum, with the capacity of 100,000+ transactions per second, and it's constantly improved by our in-house team.
Scalability
Easily add more crypto and fiat gateways to increase your revenue, implement new features, and attract more users to your crypto trading site.
Flexibility
Several engagement models, flexible monetization settings, two customizable UIs, and multi-language support are instantly available.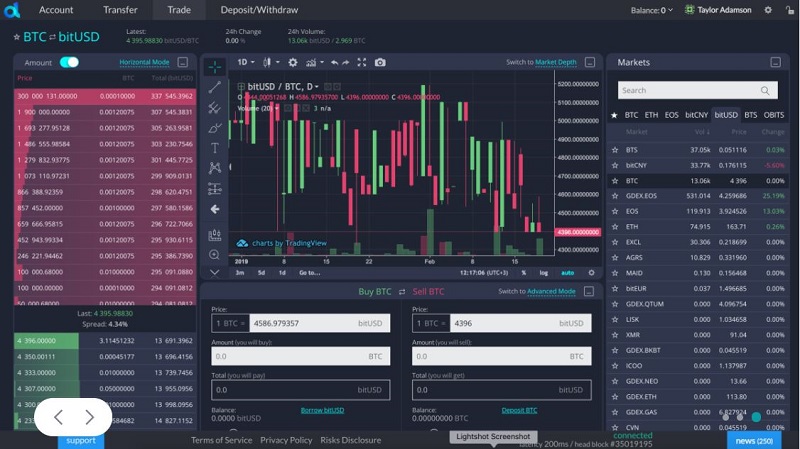 Technical requirements
Here's the minimal environment you'll need to get your decentralized platform up and running:
A registered domain name
An SSL certificate
2 servers of minimal configuration as follows
Intel® Xeon® E5-1650 v3 Hexa-Core processo
256GB DDR4 ECC RAM
1 Gbit/s bandwidth
2×4TB SATA 6Gb/s Enterprise HDD; 7200 rpm (Software-RAID 1)